Strala Contact
Strala contact. I found myself surrounded by a universe of ideas that are given a material form by tom strala, thereby extending the dimensions of their facility to enter into an active communication with humans  to come into contact with them. I try to endow their intrinsic ideas with language – bringing them into contact with the intellectual life of humans. Strala contact
But the most wonderful discovery was that such reflections underlie a deeper analogy or correlation, a tradition actually: by its law, nature illuminates material and makes it stable and tom strala takes the lamps and armchairs that have been provided in the same way and turns them into veritable works of art! A grand metamorphosis which fortunately doesn't automatically denote the consummation of all things, but perhaps simply the opening of the next movement in the symphony of this consummation's development! strala contact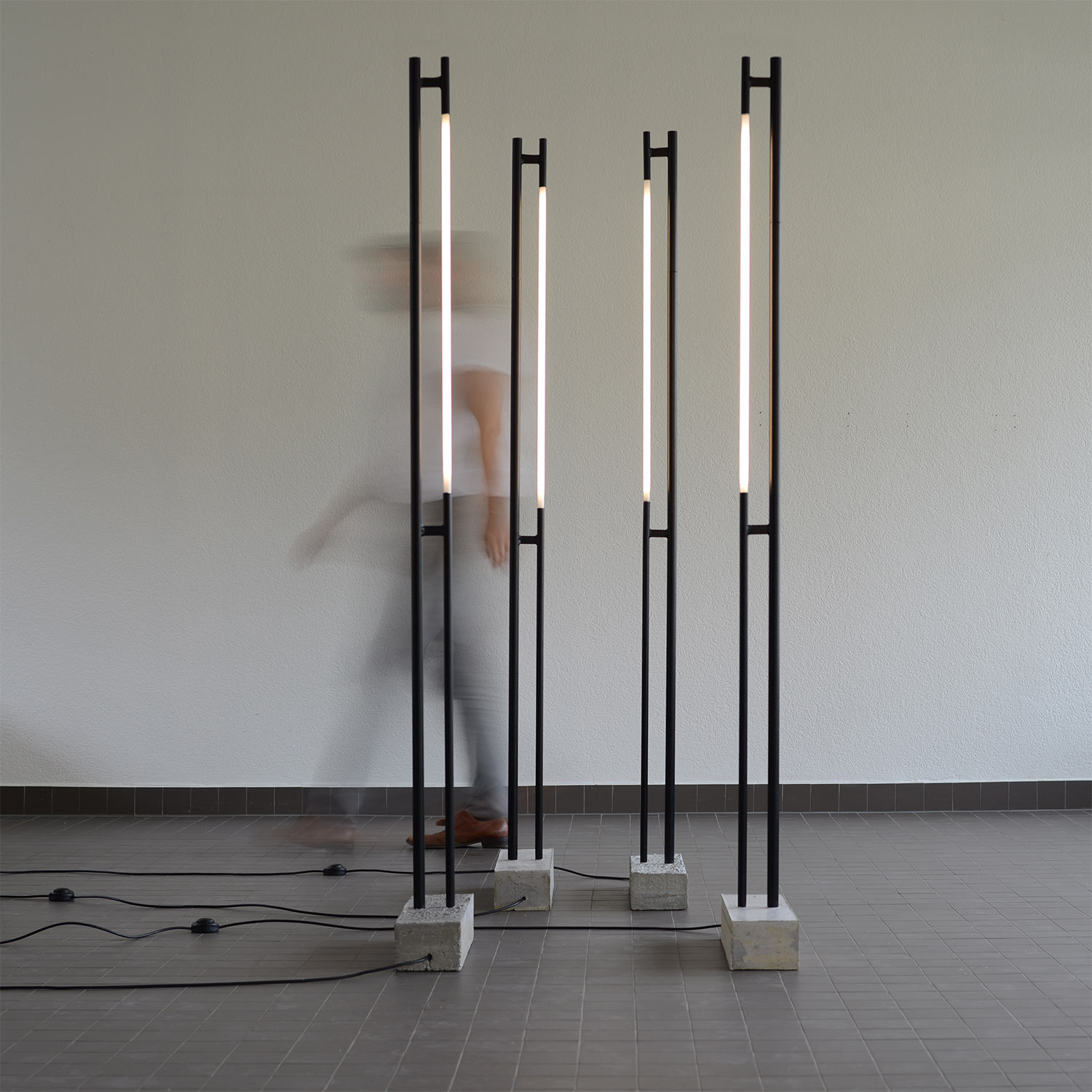 Strala Atelier
The Strala Atelier. Tom is a seeker. Some seekers are capable of doing great. His drafts are thought-out into last detail. He does not leave anything to chance. Still his objects are of precise lightness. He considers the small, the daily experience – that others would not even recognize – that can become great exactly because of this being unconscious or unrecognized. He is only satisfied with the optimum. I appreciate the discussions with him, bringing me – as a layman – the world of design closer.
Strala Switzerland
Strala Switzerland. Strala is impressed and animated by consequent ideas that are not the less consequent implemented as these are imagined.
It can be called a fresh and typical idea if it is an absolutely harmonious solution in a segment where there is an overkill of unnecessary and flat stuff that nobody is interested in.
Strala Zurich
Strala Zurich. I don't know any other artist who unifies in his objects creative power as well as philosophic points of view in such a way like Tom does.
His works are pieces of art you can settle in front, get amazed, inspired to think about life, and catch some deeper thoughts about everyday-life-objects that we use so thoughtless.
Every object of Tom exudes not only this captivating aura and elegance, but as well comments –often with humor- its own function and use.
Strala Gallery
The Strala Gallery. Thoughts on Strala, its time and form In a time of collapsing systems, within Europe only little trust in politics, fast preceding mass media on the rise, we lose –in lack of attention- the poetry of slowness, the aesthetics of our being and the bear upon reality. We live in a time of dissipation. Everything goes fast. If not possible today, tomorrow everything has to be updated. No matter if love letters, short messages, profiles, internet playgrounds, travel destinations, living dreams – all in abundance – the dream of (self) realization in form of consumption of the impossible becomes common property. Everything can immediately be deleted, revised, and invented new.
Strala exhibition
The strala exhibition. The same with beliefs. The opportunism blossoms. Rarely we find ourselves settling, decelerating,… a person like Strala is: spirit, scientist, developer, observer, humorist, challenger, architect, artist, designer and? alchemist? A men's man holding the secret of natural mystic form. A man recognizing the love of detail and promoting it. An observer taking his time for precision and continuity, paying attention to the haptics of different materials. Awake reacting on the disresonances of our time with humor. What a joy to meet such people! Especially when they work their thoughts with their hands to create pieces to live with that you can live with your whole life. Strala.
buy Strala
Buy Strala. With his ideas, his contemporary nonchalance, he evolves to a futuristic philanthropist, with sustainability putting his creativity of form in pieces that concealed, secure and impressed enlightens us the morning of yesterday with a gleam of hope in the tunnel of today's flow. His creations and visions are –and will continue to be- pieces of wonder that conserve the lost magic of our time, despite the speed of masses, for eternity of our new time. At Strala you find everything you need to go against the resistance of the cold and new times with a breeze of hope, mysticism, and humor. sale, purchease.